MGX FEATURED IN ADWEEK'S CREATIVE 100 MOST INNOVATIVE AND VISIONARY TALENTS
June 12, 2023
"These leaders are paving the way forward while demonstrating that the qualities most essential for success are adaptability, a dedication to creativity, and an ability to guide the next generation of talent. In an uncertain environment, many of them are even redefining what an agency could be." - ADWEEK
---
HYPEBEAST PROFILE ON DANIEL MALIKYAR
June 8, 2023
"Daniel Malikyar is an Afghan-American photographer and filmmaker who brings a humanist touch to each subject he documents. Whether an unassuming street scene in Cuba or South Sudan or portraiture of larger-than-life celebrities in Drake or Lil Yachty — there is an air of warmth and familiarity in the way he approaches photography". - HYPEBEAST
---
MGX RECEIVES TELLY AWARD
May 22, 2023
MGX CREATIVE received a Telly for the FUJIFILM "Focus Testing" campaign, directed by Andrew Primavera.
---
Adweek Podcast: The Art of Storytelling Through the Lens of Youth Culture
April 24, 2023
"MGX Creative is building a portfolio unlike any other creative agency." - Adweek
---
MGX RECEIVES TWO GOLD AMERICAN ADVERTISING AWARDS
March 16, 2023
MGX CREATIVE received two gold, several silver, and one bronze selection at the 2023 American Advertising Awards Los Angeles gala.
---
MGX FEATURED ON COMPLEX
February 21, 2023
"For the last seven years, the in-sync yet diametric dynamic duo has steadily and quietly worked to be the industry's top music doc guys, and now, they've arrived." - COMPLEX
---
MGX PRODUCES CANADA GOOSE x UNION NBA ALL-STAR CAMPAIGN
February 6, 2023
Canada Goose collaborated with Chris Gibbs of UNION to release a limited collection in celebration of the 2023 NBA All-Star game. Directed by Bephie and photographed by Daniel Malikyar, the launch campaign featured the likes of Tierra Whack and Majid Jordan.
---
Untrapped: The Story of Lil Baby Selected for Tribeca Film Festival
April 19, 2022
Untrapped: The Story of Lil Baby was officially selected for the 2022 Tribeca Film Festival. The documentary will premiere at The Beacon Theatre with a filmmakers Q&A and special performance from Lil Baby.
---
Mercedes-Benz Series Releases
April 15, 2022
Mercedes-Benz collaborated with Photographer Daniel Malikyar to release a limited collection of Fine Art prints featuring rare 300 SL classics. The release was featured on Hypebeast, Robb Report, HotCars, The Zoe Report, and DuPont Registry.
---
Forbes Names Karam Gill to 30 Under 30 List
December 1, 2021
Karam Gill was named to the 2022 Forbes 30 Under 30 list. Some highlights from this year's class include Devin Booker, Jack Harlow, and Olivia Rodrigo.
---
COMPLEX'S Q&A WITH MIGOS & KARAM GILL
July 9, 2021
Complex released an exclusive Q&A with Migos and filmmaker Karam Gill to accompany YouTube Originals' four-part docuseries, Ice Cold. The series explores the American dream through hip-hop jewelry and was executive produced by Migos and Quality Control.
---
'ICE COLD' DOCUSERIES PREMIERES AT TRIBECA FILM FESTIVAL
June 20, 2021
Ice Cold: The Untold Story of Hip-Hop Jewelry premiered at the 2021 Tribeca Film Festival. The screening featured all four episodes and included a Q&A with filmmaker Karam Gill. Ice Cold released on July 8th on YouTube Originals.
---
YOUTUBE ORIGINALS RELEASES 'ICE COLD' TRAILER
June 16, 2021
Ice Cold: The Untold Story of Hip-Hop Jewelry premiered at the 2021 Tribeca Film Festival. The screening featured all 4 episodes and included a Q&A with filmmaker Karam Gill. Ice Cold is set to release July 8th on YouTube Originals.
---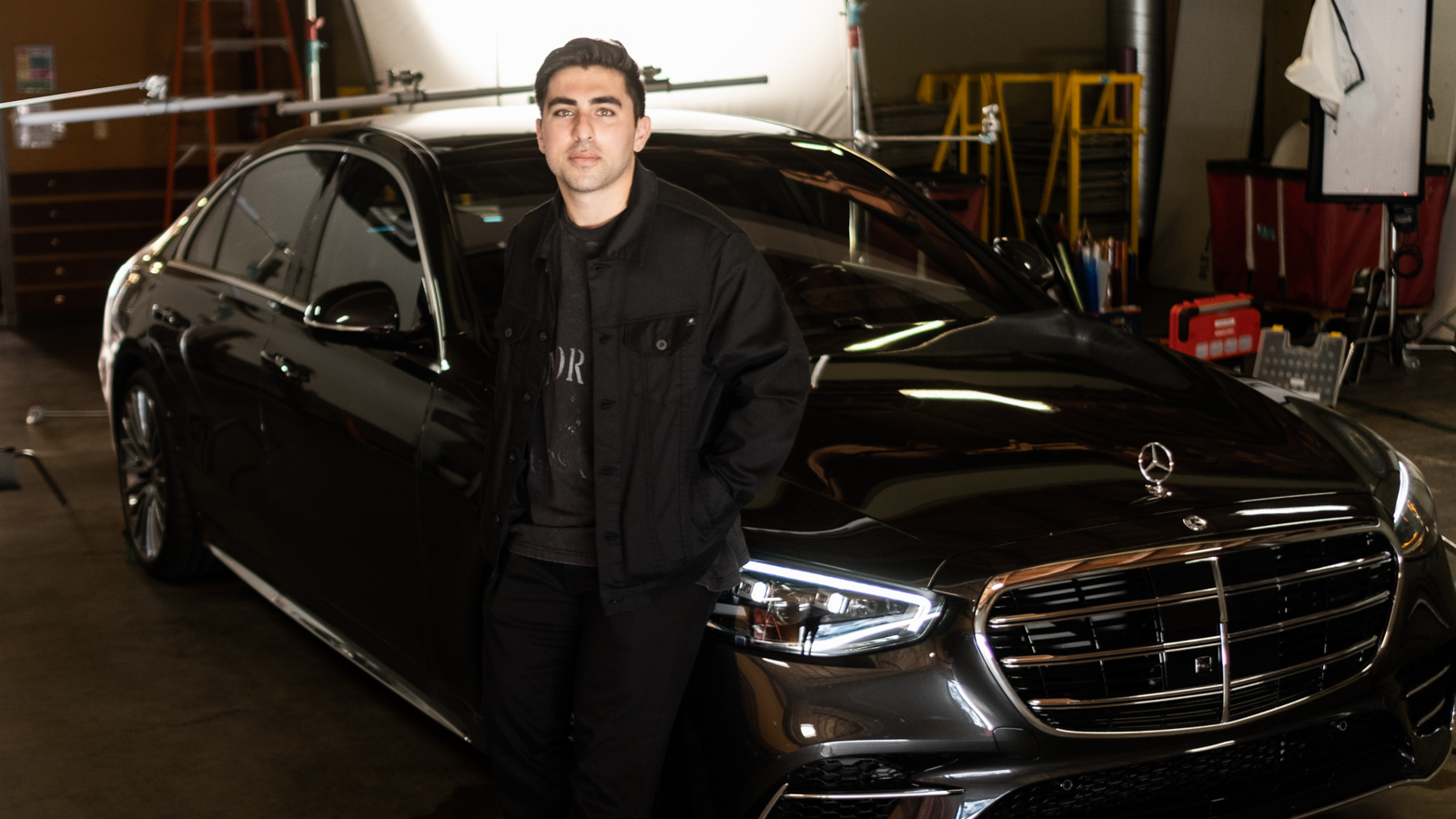 2021 OSCARS FILM PREMIERES LIVE ON ABC
April 25, 2021
ABC premiered 'Moving Forward' live on air during the 2021 Oscars On the Red Carpet pre-show. Directed by Daniel Malikyar and narrated by Jon Hamm, the short film profiled the importance of art & culture in today's society. The piece was also featured on the ABC SuperSign in Times Square.
---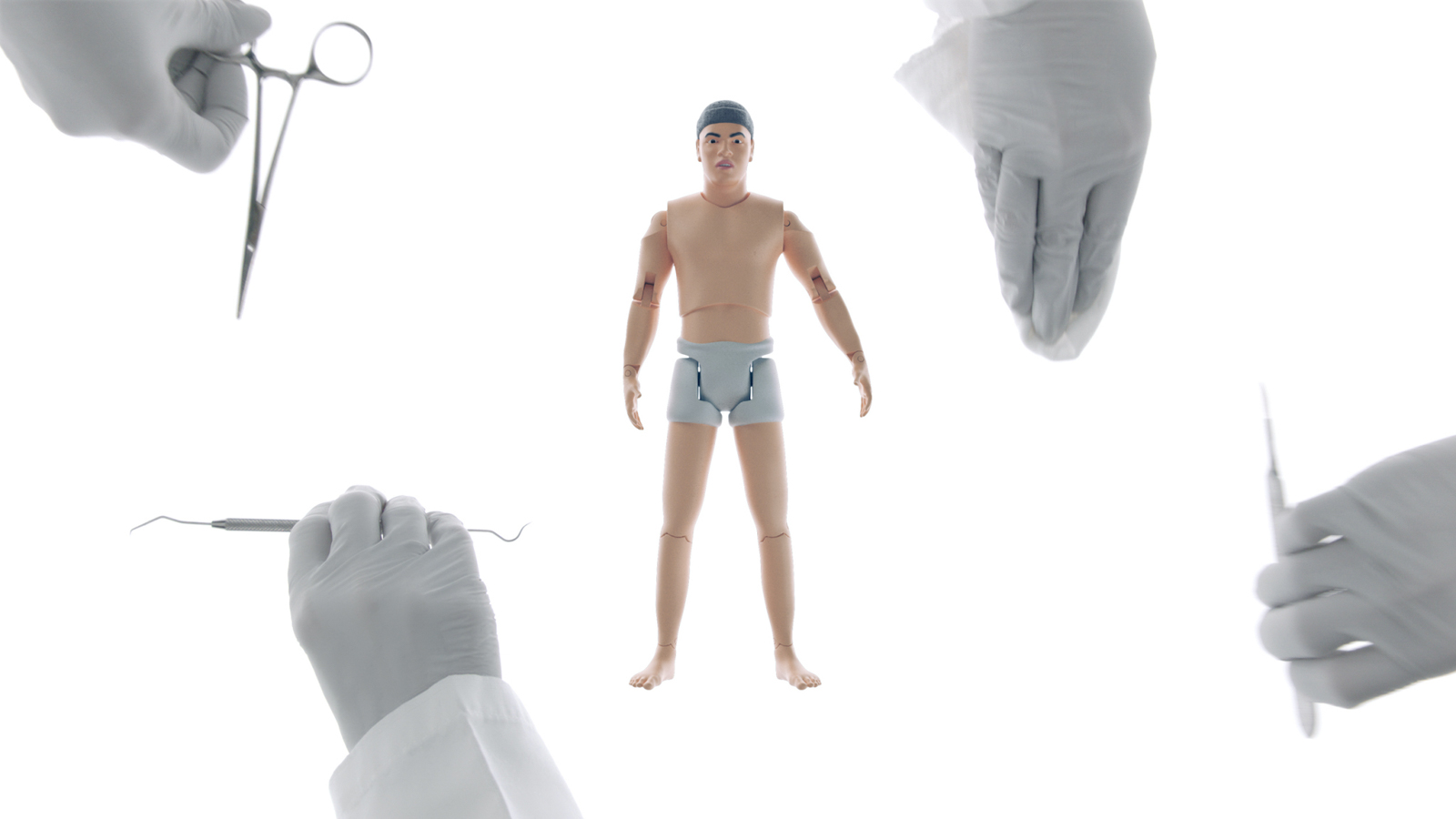 Deadline's 'Supervillain' Docuseries Q&A
February 21, 2021
Deadline released an exclusive Q&A with filmmaker Karam Gill around the new 3 part Showtime Docuseries, 'Supervillain'. The interview was conducted by television critic Peter White and explores the complexity and importance of telling the story of villains in our culture. White's Q&A looks at the filmmaking approach that made this film more akin to Todd Phillip's Joker and the similarities between Tekashi and Donald Trump.
---
Magnus Walker Porsche Series Releases
February 19, 2021
Cultural icon and revered Porsche collector, Magnus Walker, collaborated with photographer & creative director Daniel Malikyar to release a limited selection of fine art prints. The images were curated by Santo Gallery and the collaboration was featured across the photo and auto industries including Hypebeast, InsideHook and Robb Report.
---
'Supervillain' Docuseries on NYT Shortlist
February 18, 2021
The New York Times listed Karam Gill's new 3 part Showtime Documentary Series, Supervillain, as a must watch on its premiere weekend. In describing the boldly experimental show, television critic Margaret Lyons writes Supervillain uses an unusual narrative technique to comment on the deliberateness and artificiality of 6ix9ine's persona: constructing an action figure of sorts while explaining the poisons of viral fame and the characteristics of supervillain.
---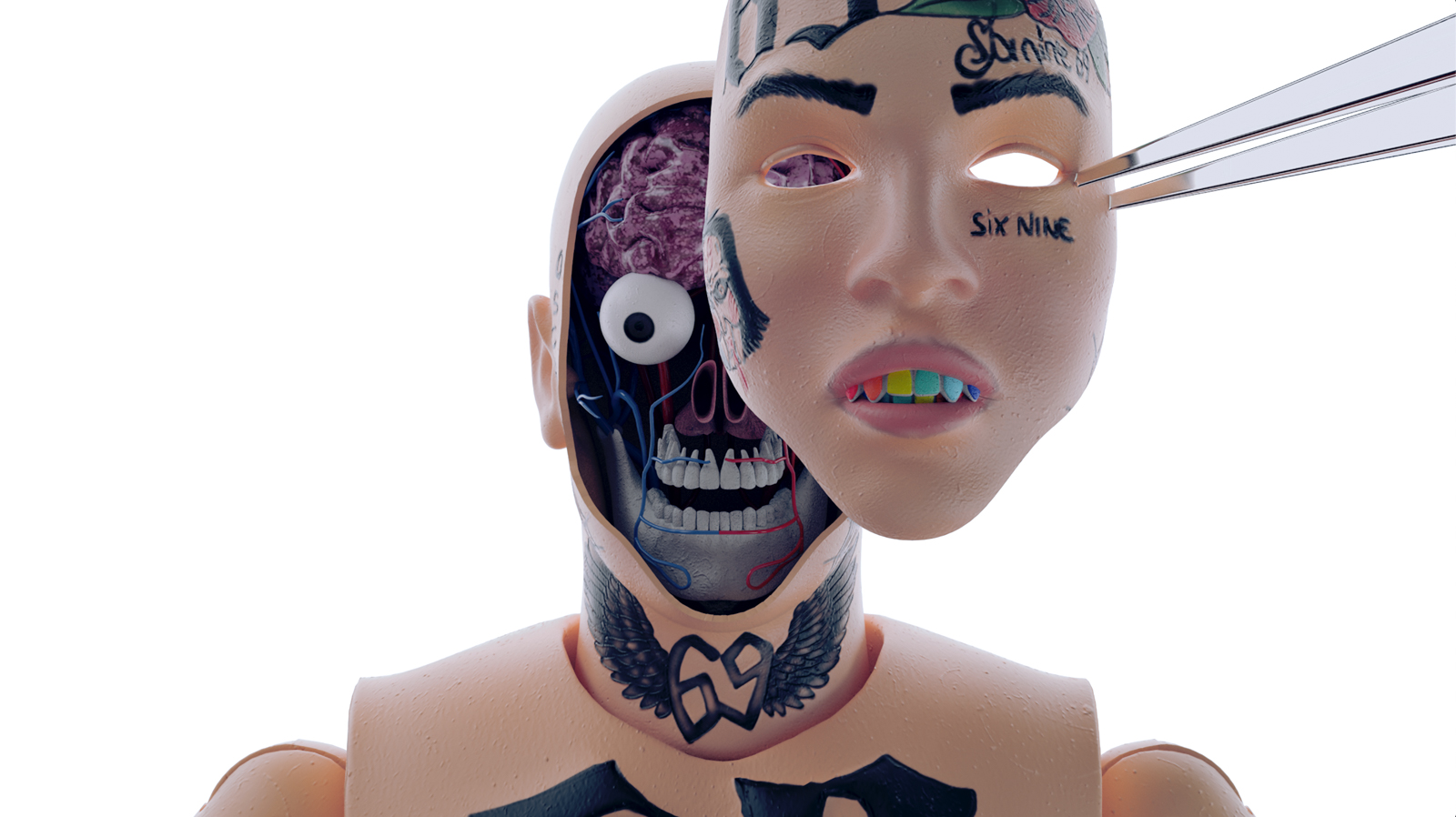 Showtime Releases 'Supervillain' Docuseries Trailer
January 27, 2021
In speaking with Complex, filmmaker Karam Gill discussed the project's purpose: "We live in an attention economy. A digital culture that can empower people with no talent or morals to become famous. This series is bigger than 6ix9ine. It's a cautionary tale about manufactured celebrity and how when our society allows Supervillains to rise, the collateral damage can be massive. In the era of Trump and the Jan. 6 insurrection, understanding and analyzing these stories is extremely important."
---
FUJIFILM's Releases 'The Leak' Commercial
January 27, 2021
FUJIFILM's 'The Leak' commercial created buzz in the photography community with Peta Pixel calling it "a funny and lighthearted take on tech product launches and is extremely well produced" and Digital Photo Pro "Camera companies aren't known for their senses of humor or their pop culture awareness but this commercial hits the mark". The 2 minute spot, directed by Phillip Vernon, was designed to spark an unexpected reaction from the creative community around the release of FUJIFILM's GFX100S.
---
Lil Baby 'Artist of the Year' Commercial
December 16, 2020
Apple Music officially named Lil Baby as 'Artist of the Year' and released the Karam Gill directed commercial to support the campaign. Lil Baby was the second Apple Music 'Artist of the Year' with the brand honoring Billie Eilish last year.
---
FUJIFILM Releases 'All Sales Final' Series
November 27, 2020
FUJIFILM's 'All Sales Final' commercials launched as a premium scripted series to highlight the camera company's new voice. Directed by Phillip Vernon, the highly-stylized spots created buzz throughout the online photography community.
---
Santo Gallery Launches
October 17, 2020
Photographer and creative director Daniel Malikyar launched Santo, a Fine Art gallery committed to expanding the idea of art across a variety of cultural landscapes. In partnership with Rosi Norton, curates and offers artwork by a global roster of established artists.
---
Rolling Stone Announces 'City Girls The Series' Trailer
June 29, 2020
Ahead of the upcoming album, City on Lock, Rolling Stone released the trailer for City Girls' new 5 part docuseries. Directed by Karam Gill, the show follows the duo through their most difficult time as women seeking to balance a budding career with the realities of everyday life. The project follows Yung Miami through her unexpected pregnancy and JT's release from prison. The series was produced in partnership with Quality Films.
---
The 'Slam Show' is Acquired by Snapchat
April 13, 2020
Snapchat announced the acquisition of SLAM's The Slam Show. Directed by Phillip Vernon, the comedic variety show features Kyle Kuzma, Too Short, Gilbert Arenas and Yo Gotti. In partnership with iconic basketball magazine, SLAM, the show explores all avenues of pop culture through the dynamic lens of hoop culture.
---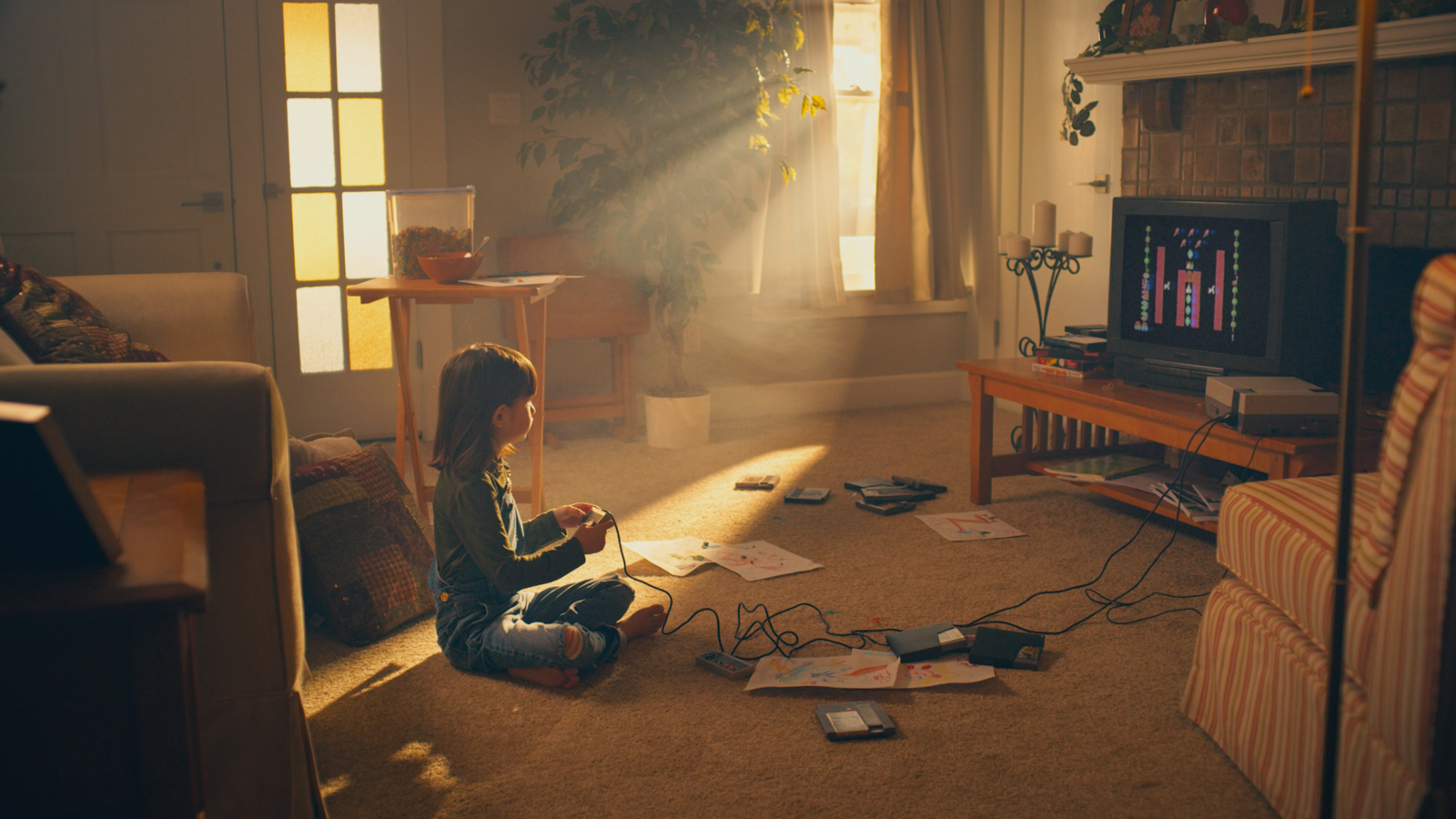 YouTube Gaming Releases Valkyrae Announcement Commercial
January 13, 2020
YouTube Gaming announced the signing of Valkyrae, their first female gamer and content creator, directed by Daniel Malikyar.
---
Marshmello's 'Happier' Nominated for MTV VMA Award
July 23, 2019
MTV announced the nominees for the 2019 MTV VMA Awards and the music video 'Happier' by Marshmello & Bastille was nominated in the Best Dance Video category. The project was directed by Mercedes Bryce Morgan and captured the emotional story of losing a dog. Miranda Cosgrove stars in the video which has over half a billion views.
---
YouTube Music Releases 'Marshmello: More than Music' Documentary
July 2, 2019
As part of the brand's Spotlight Documentary Series, YouTube Originals released Marshmello: More than Music. The documentary was directed by Karam Gill & Daniel Malikyar and explores the rise of Marshmello from ideation to present day. The film speaks to the global impact of the brand and how it leveraged today's digital landscape to connect with audiences around the world.
---
Marshmello's Joytime II Visual Album Releases
May 9, 2019
Marshmello released Joytime II, his second story-driven visual album. The project features 9 emotional, narrative short films that accompany each track.
---
Def Jam's 'Undisputed' Docuseries Releases
March 5, 2019
Def Jam released their 8 part docuseries, Undisputed, which follows the label's latest round of signings as they progress to become hip-hop's next big act. The series was created in partnership with Steven Victor.
---
'G Funk' Documentary Premieres
July 11, 2018
YouTube Originals released G Funk – the untold story of Warren G, Snoop Dogg, Nate Dogg and hip-hop's most commercial subgenre. The film premiered at Snoop Dogg's compound in Los Angeles.
---
ABFF Conversation
July 6, 2018
Ahead of the release of G Funk, Karam Gill spoke at the 2018 American Black Film Festival in Miami, Florida. The focus and conversation was largely on diversity and inclusion in Hollywood.
---
FUJIFILM Launches 'A Night in LA' Experiential Event
February 15, 2018
As part of the launch campaign for the X-H1 camera, FUJIFILM hosted the experiential event, 'A Night in LA'. In partnership with Hubble Studio, the event featured 3 experiential photography rooms and a screening of the brand's recent documentary projects.
---
LA Film Festival & Elvis Mitchell Present: G Funk
June 16, 2017
Film Independent, the LA Film Festival and Elvis Mitchell hosted an exclusive screening for Karam Gill's G Funk documentary. The sold out event of over 1000 people was held at the Ace Hotel in Downtown Los Angeles and featured a Warren G performance after the film.
---
'G Funk' Selected for SXSW Film Festival
March 13, 2017
SXSW Film Festival announced its official lineup for the 2017 festival, including Karam Gill's G Funk as one of their 24 Beats Per Second Feature Documentaries. The film was shortlisted on Rolling Stone's '20 Must See Films of SXSW' and ranked #4 on Variety Magazine's 'Best of SXSW'.
---
Marshmello's 'Alone' Music Video Hits 1 Billion Views
October 15, 2017
Marshmello's narrative-driven music video for Alone hit 1 billion views on YouTube. The video focuses on the universal human emotions associated with overcoming childhood bullying. The video was directed by Daniel Burke.
---
Marshmello Launches Digital Cooking Show
October 31, 2017
Marshmello launched Cooking with Marshmello, a premium cooking series scheduled to release each week. The show features international dishes from around the world to cater to Marshmello's growing international fanbase.
---